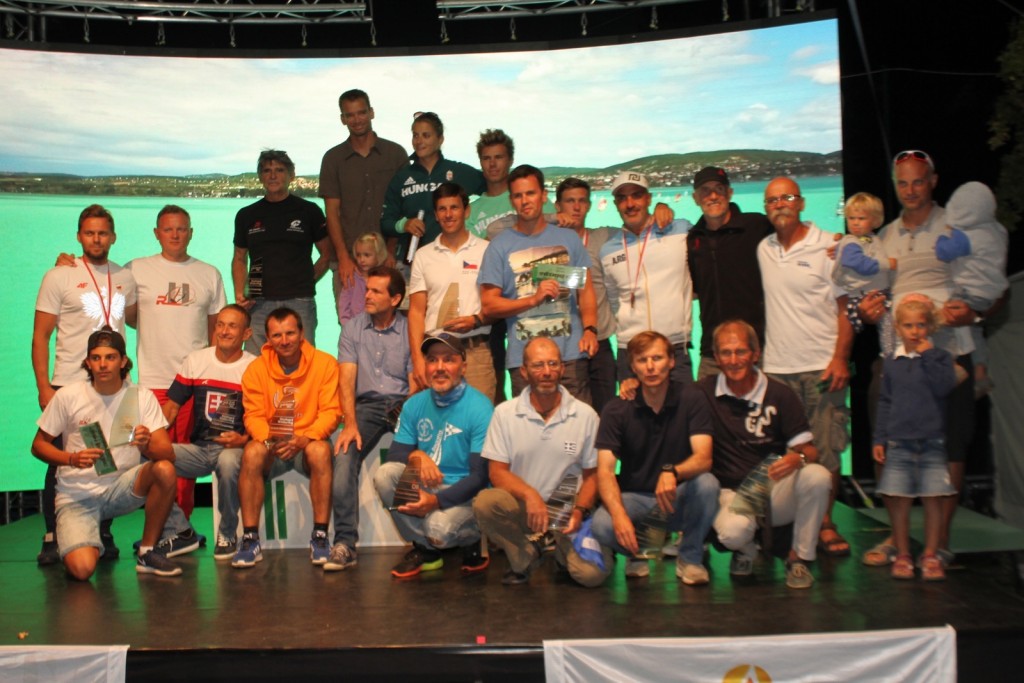 The 2017 Raceboard and DII European Championships have come to a close in Balatonfured, Hungary. Almost 100 windsurfers from all over the world competed in the event organised by the Hungarian Windsurfing Association.
It has been 20 years since the last major windsurfing event held on Balaton lake, but it was worth the wait. As Istvan Boka, the Mayor of Balatonfured, emphasised during the opening ceremony the city would love to welcome further windsurfing events and hopes that guests would be satisfied with their stay and that they would come back again in the future.
Balaton known for light wind conditions provided some excellent racing during the first part of the championships with 11 races completed within three days. Later it got a little tricky and the final 12th race was conducted just minutes before the last possible warning signal.
The six times Olympian and Hungarian windsurfing legend, Aron Gadorfalvi, claimed the championship in the Raceboard Men's fleet with Latvian Ilona Grinberga taking the top spot in Raceboard Women.
After the event Aron was really happy stressing that it had been over twenty years since he last had the opportunity to race on his home ground. The support he got from the local community was great and to have the whole family with him was special. "My place is always easier for me as I train a lot here and know the lake well."
Over in the DII class Irek Kutyla from Poland won the Division C and Janko Prisusek from Slovenia the Division A.
Full coverage on the official event website
The European Championships wrap up a series of major Raceboard events in Europe. So until next year!
text by Piotr Oleksiak
pictures by Gergő Zsilák