Last weekend, the French nationals concluded in La Baule, France. The championships was hosted by Le Cercle Nautique La Baule Le Pouligen Pornichet (CNBPP). Open Division II and RCB raced together on the same track and the scratch race was won hands down by Alain Cadre FRA-1134, followed by Jonas Davidson SWE-78, both on open division II prototypes, in front of the first raceboarder, Benjamin Longy FRA-21. Congrats to both Alain and Jonas for showing that DIV II boards still have it!
Here are the results for the open DIV II sailors and a few pictures.
Congratulations to all the sailors who participated!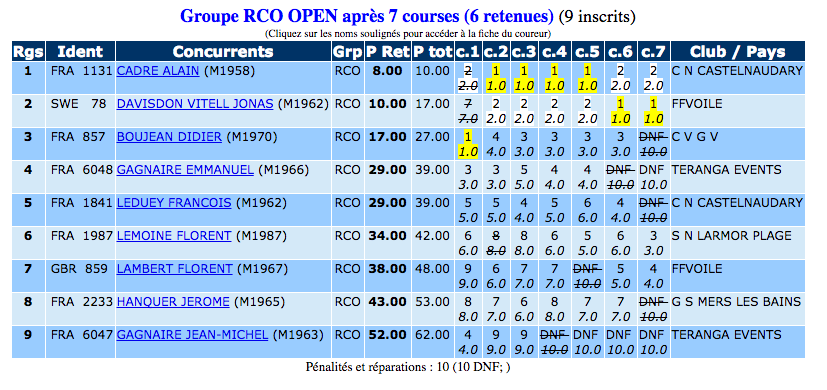 Pictures are from the CNBPP